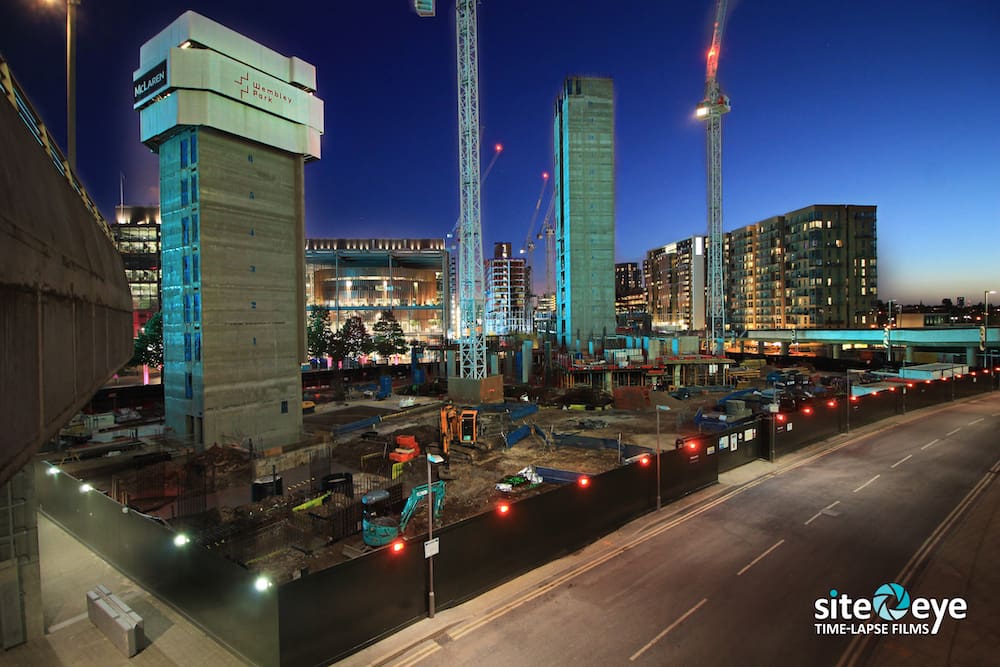 Project overview
For our 85-acre development at Wembley Park, we needed a time-lapse solution that answered both our daily security and vehicle movement brief for each plot as well a wider marketing function.
Services supplied and benefits
Site-Eye provided several cameras to cover each of the nine active plots at Wembley Park. Some required more than one camera. The technical team ensured we were happy with each camera angle, that each camera was mounted securely and an electrical feed was sourced responsibly. Reconnaissance was carried out to ensure the best possible angles were achieved from various vantage points and the post production teams are always on hand to help us turn the time lapse footage into useful film content. Each camera feeds into a central portal that is available to us with a secure log in.
"The Site-Eye team are approachable, helpful and friendly"
Harriet Pask, Project Manager Quintain Limited