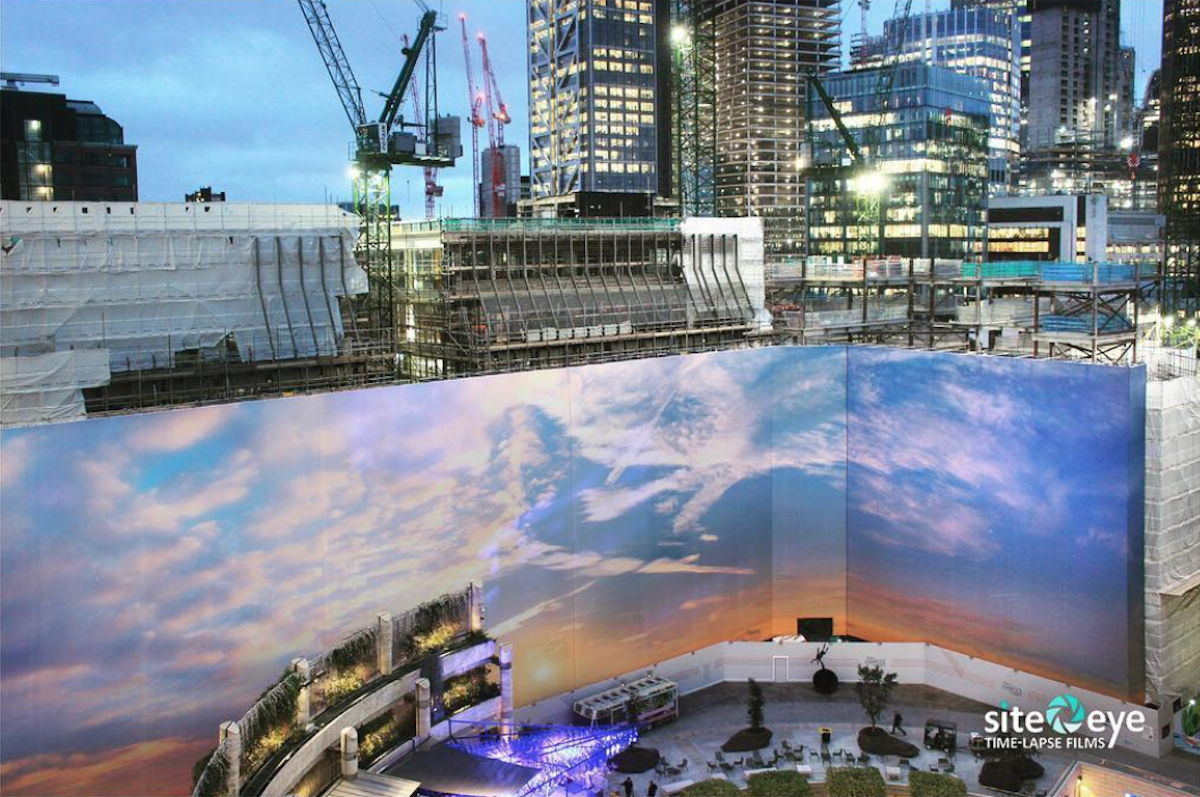 Project overview
Broadgate is a 32-acre central London neighbourhood adjacent to the transport hub of Liverpool Street station. It is located alongside the creative communities of Shoreditch, Spitalfields and Old Street, and borders the City to the south. Joint owners British Land and GIC are investing in Broadgate's evolution into a world class, mixed use destination, bringing people together to work, shop, drink and dine, reflecting people's changing lifestyle ambitions and attitudes. The 10 year Broadgate Framework, for which Sir Robert McAlpine has been appointed principal contractor, currently consists of 4 live projects:
100 Liverpool Street
1 Finsbury Avenue
3 Broadgate
135 Bishopsgate
Services supplied and benefits
Site Eye have worked on most of the Broadgate projects in different capacities. Long range, long term, time lapse filming of construction works at 100LS has taken place from two locations allowing for visual representation of the changes taking place available for internal as well as promotional, marketing use. This has also provided a great monitoring tool for site teams.
Also at 100LS we have had shorter term, temporary cameras filming major activity such as the Fulcrum sculpture jacking. This again has been used for internal reference as well as external marketing and PR – social media and for a more detailed online video with the B1M.
Cameras have also been used on 100LS, 1FA and 135BG to film footfall which is being used by British Land's Assets teams in discussions with potential tenants for the new buildings.
"A pleasure to work with, extremely accommodating & helpful, provided thorough information, jumped on 'urgent' requests and made recommendations as to get top results."
Liz Waters, Sir Robert McAlpine