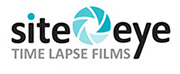 Based at Toplands Country Business Park, Mytholmroyd.

The role is that of General Office Assistant and Co-ordinator. We have a great team of experienced people who need a positive and pro-active person to assist them in their duties.

You must be able to turn your hand to whatever challenge presents itself. You must have a good command of both paper and computer based literacy, proficient at reading documents and have experience of Word and Excel. You must be organised and confident in making phone calls, speaking with people, researching ideas and finding solutions to fulfil a need. We need someone with good lateral thinking, able to think outside the box whilst maintaining a clear head and paying attention to detail. You must be willing to help out with everyday tasks such as washing up, cleaning and basically anything and everything to ensure a smooth running office. Must be dog friendly.

We are a small, friendly, hard-working yet fun loving team who need someone to look after us all :-)

Duties will include but not limited to -

Examining and preparing spreadsheets
Checking expense claims and receipts
Checking phone bills and liaising with suppliers
Coordinating information amongst other team members
Entering information onto computer databases, including Microsoft databases
Checking Time-sheets and Holiday Sheets
Completing Supplier forms
Keeping records and checks that paperwork has been submitted and returned
Answering phone enquiries
Keeping records of renewal dates for such as Vehicle insurance, MOT, service due dates.
Sourcing best prices with suppliers/services/utility providers
Assist is preparing for exhibitions
Opening and allocating correspondence
Make travel bookings
Minute taking

This is a new role and we are happy to consider applications from those seeking both full time and part time, with hours to be worked within standard office hours, but negotiable to suit other commitments such as child care.

Salary dependent on skills and experience.
If you are interested in applying for this role, please download an application form and email to
nicola@site-eye.co.uk